Engagement party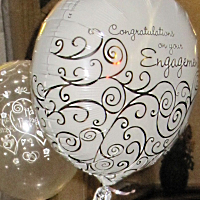 So you've recently proposed to your future husband or wife, or just got engaged yourself. Why not celebrate your recent engagement with a party for friends & family?
I can help you celebrate your engagement - you can both specify the kind of music you'd like to hear, and are more than welcome to make song requests prior to your celebrations. Maybe there is a special song that you'd like me to play for you - I would only be too happy to accept.
If you would like to discuss your requirements for your Engagement party in more detail, then please contact me - I'll even confirm the details in writing if you wish.
Ready to make an enquiry or place a booking?
Book via the enquiry form, or alternatively via one of the methods on the contact page.