Birthday party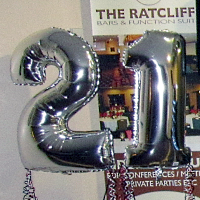 Whether it's an 18th or 50th Birthday, key milestone ages are a great way to celebrate with a disco and invite friends & family.
Fancy celebrating your birthday with a themed night? How about 80s, 70s Disco, or fancy-dress? Maybe you're celebrating your 21st and need that club-like sound and lighting? Or if it's your 60th and would like Motown, classic 60's and 70's music and need low-key, subtle lighting and sound?
I can cater for a wide range of Birthday celebrations, and can adjust both my style and show as required. You can specify what kind of music you'd like to hear, and are more than welcome to make requests prior your party.
Typical adult birthday ages I cater for (but not limited to!) include:-
18th – 21st – 30th – 40th – 50th – 60th
I'm more than happy to discuss your requirements for your Birthday party in more detail. I'll even confirm to you in writing if you so desire!
Ready to make an enquiry or place a booking?
Book via the enquiry form, or alternatively via one of the methods on the contact page.